NINA & SON
I have been performing solo music as well as duets with my daughter, Nina Terhune (together known as Nina & Son). I play a special set of songs written by members of the Loser's Lounge family, including compositions by Katia Floreska, Julia Greenberg, Alyson Greenfield, Robin Goldwasser, Blythe Gruda, Julia Joseph, Julian Maile, Joe McGinty, Nada Surf, Erik Paparozzi, Jed Parish, Ed Rogers, Eddie Skuller, The Tall Pines, Ward White, Kris Woolsey and Tony Zajkowski. Nina & Son also regularly perform at Loser's Lounge shows.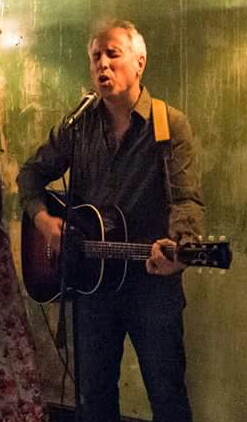 The Loser's Lounge at Joe's Pub
The Loser's Lounge, in its 29th year, performs tribute shows to a variety of songwriters, bands, and musical concepts every other month at Joe's Pub - 425 Lafayette Street, Manhattan. Our recent shows have included Carole King, Prince, ABBA, Queen, Aretha Franklin, Paul Williams, Barry Manilow/Bette Midler, Tom Petty, The Band's Last Waltz, and Barbra Streisand.